George Thomas Bolt
(November ?, 1864--July 26,1929)
Born St. Catharines , Ontario Canada
Last Up Dated 3-09-2002

---

* As far as we understand, George was born to Thomas Bolt & Julia Garrow. Julia went to Cleveland and married William Budd. George was listed in census of 1870 as George Budd 6 yrs old !IE, there was no mention of have any other name but that of head of household!
George married Ella Louise Barkwil in Nov. 20th, 1886 Summit County OH
How /where did he meet a Cleveland girl?
William Budd married George's mother (Julia Garrow) in 14 May 1868 in Summit County ( not Cauyohaga,Cleveland,OH) nor Garr?? County,Chagrin Falls OH). Document of marriage has no mention of being married before or having a different married name!

Children of George Bolt & Ella:
Joseph Clarence Bolt,b. April 10th, 1888. & d.1968 in Massachusetts--See his history web site
Fern L. (Bolt) Thorp, b.May 1890--- Buried in Woodland Cem. in Cleveland, d. age 63 of Chronic Hepatitis. She was life long member of First Methodist Episcopal church of Akron.


* Letter from George to son Joseph was written March 1st, 1927 & mailed from Campden,NJ.
George said in post card he was sick in hospital with Encephalitis on face & head ? Card was written 2/28/1927.

* Note: No documented evidence has been found yet that proves George Bolt is linked to Thomas Bolt that came from Devon & ended up in Huron Ont.

* Letter of June 22nd, 1929 was written to him by Detroit Moose Lodge 160. It was addressed to 230 S. 8th Street; Philadelphia, PA

* George died July 26th, 1929. I think mom said there was something abt gas stove burners being on when they found him ! Was it a
suicide ? Was there another women with him ? He was divorced by then ?

* George was cremated in Philadelphia . See bill sheet.
* Death Certificate From Philadelphia. Note, error in it: George's wife Ella was born in Cleveland & daughter of George Barkwill. Also,my mom Dorothy corrected another version of this document to state George's father was Thomas Bolt,not William Bolt. No proof either way!
RBB
* Ashes buried in Akron cemetery next to wife's ? Ella Louise Barkwill, born Cleveland OH

Ref to George Working at Dayton Scale Co. that became part of IBM ?
Ref to George working for National Cash Register Co. of Dayton ( Didn't son Joseph work there ?)

---

Items to get;
* New copy of his Death Certificate
* News clipping of Obit---Was he living with a woman ?
* Possible Coroners report --Gas on stove when he was found dead?
* City directorys--pre 1927 ? 1927-1929 for sure. Living with woman ?
* Checkup on paper maker occupation--Who did he work for ?
* When did he leave Detroit or Akron ?
* See Akron Directories & Detroit ?
* Check on son living in Bound Brook NJ---Did George follow ?
* When divorced ? Get Divorce paper ?

---

1870 Census of Cleveland OH-----Roll 1188 ? Wards 1-3

George Thomas Bolt was listed in family of William Budd as son
Julia Garrow was wife of William then & mother of George


---

1880 Census of Akron OH


---
1900 Census ( Vol146/Ed 66/Sheet 3/Line 13 )
George T. Bolt / W /Head Of Household/ b. Nov 1864/ Age 36 / Born Canada
Ella L. /Wife / b. Dec 1862 / Age 38/ b. Ohio
Clarence J./Son/b. Apr 1888/ Age 12/b. Ohio ---10 yrs at school.
Fern L. /Dau/ May 1890 / Age 10/b. Ohio
George T. Bolt---15 Yrs in US ( Incorrect ?)---13 Yrs married---Occupation"Nickle Polisher"---Not sure on house owner symbol +two others ?
George's mother b. Canada & Father born in England

---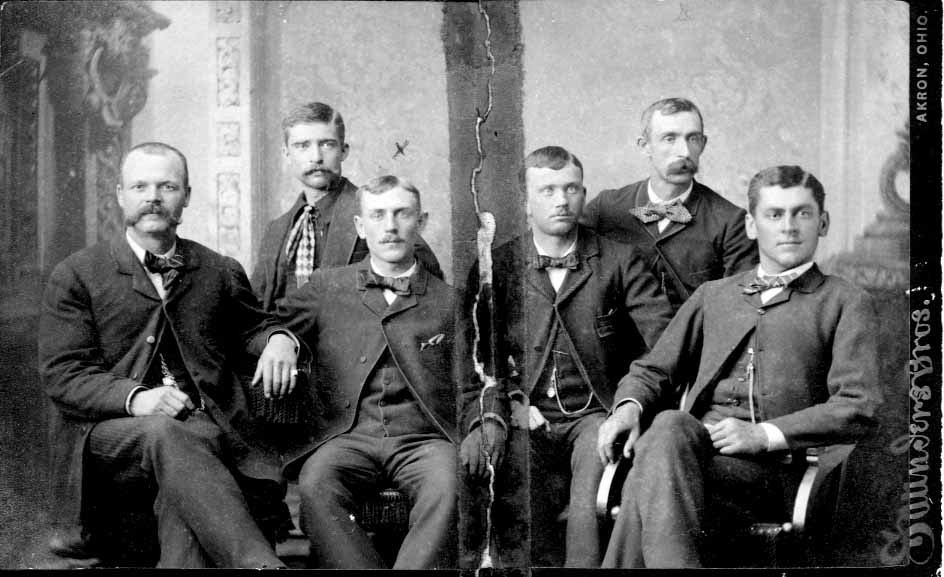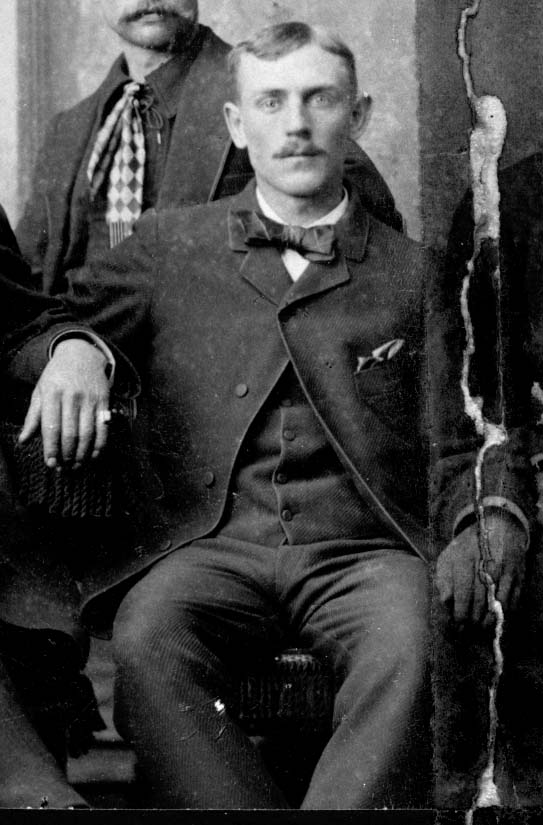 George Thomas Bolt is 3rd from left with "X' over his head.
This group is likely the loyal Order of Moose. He belonged to 160 in Detroit.
This was likely taken in Akron in late 1800s however.
---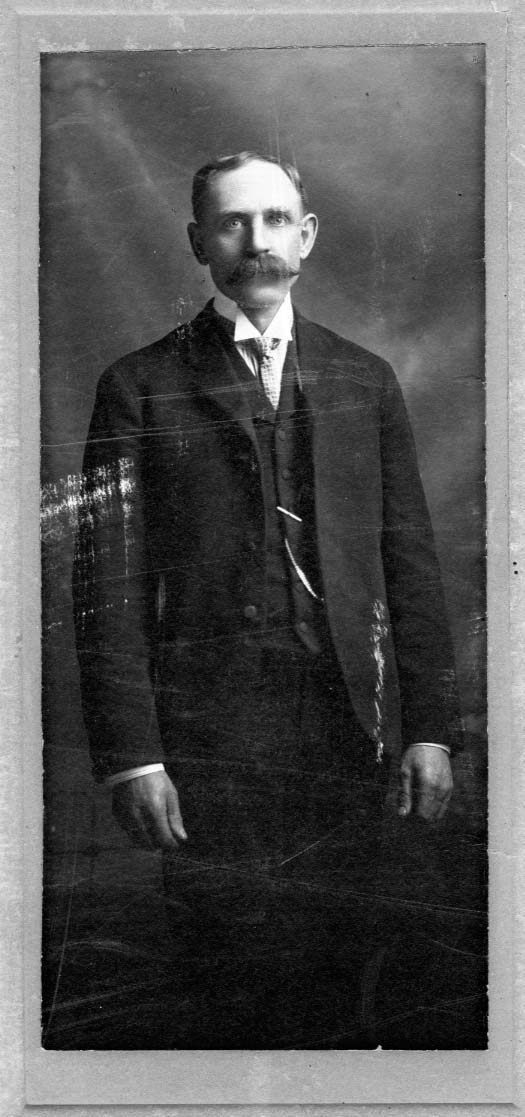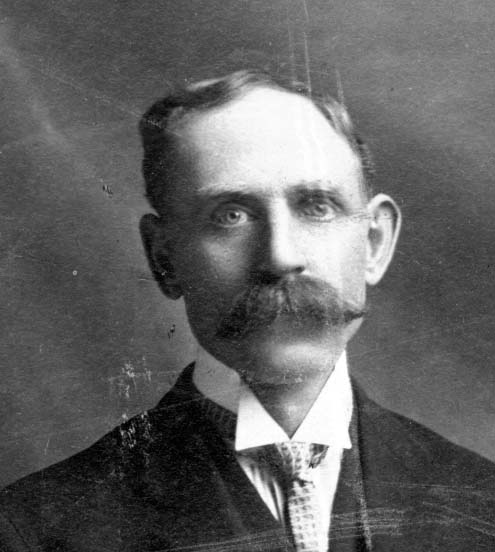 George Bolt abt 1905 at age 40.-------Close Upof Same Photo

---
George T.Bolt photo by Akron OH photographer. Close Up of same photograph
---
---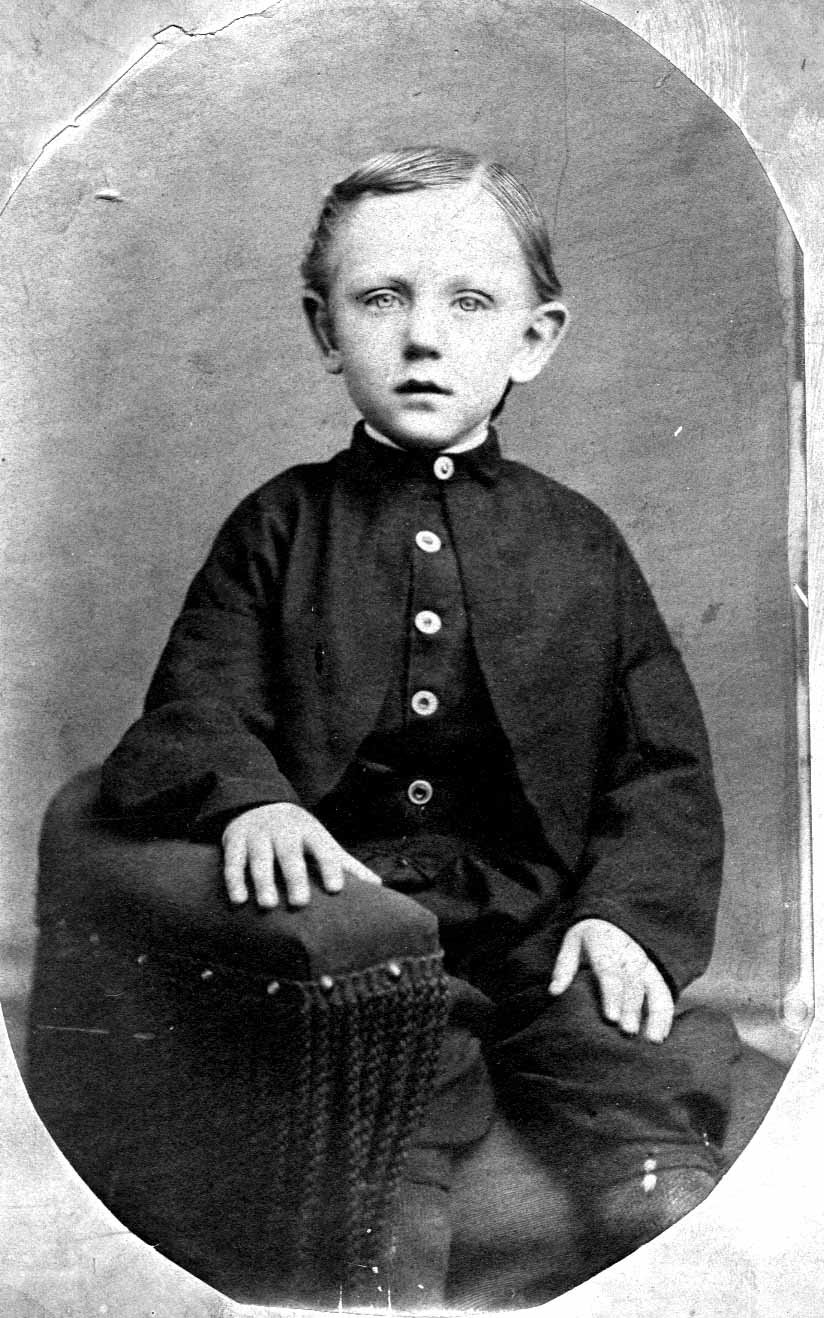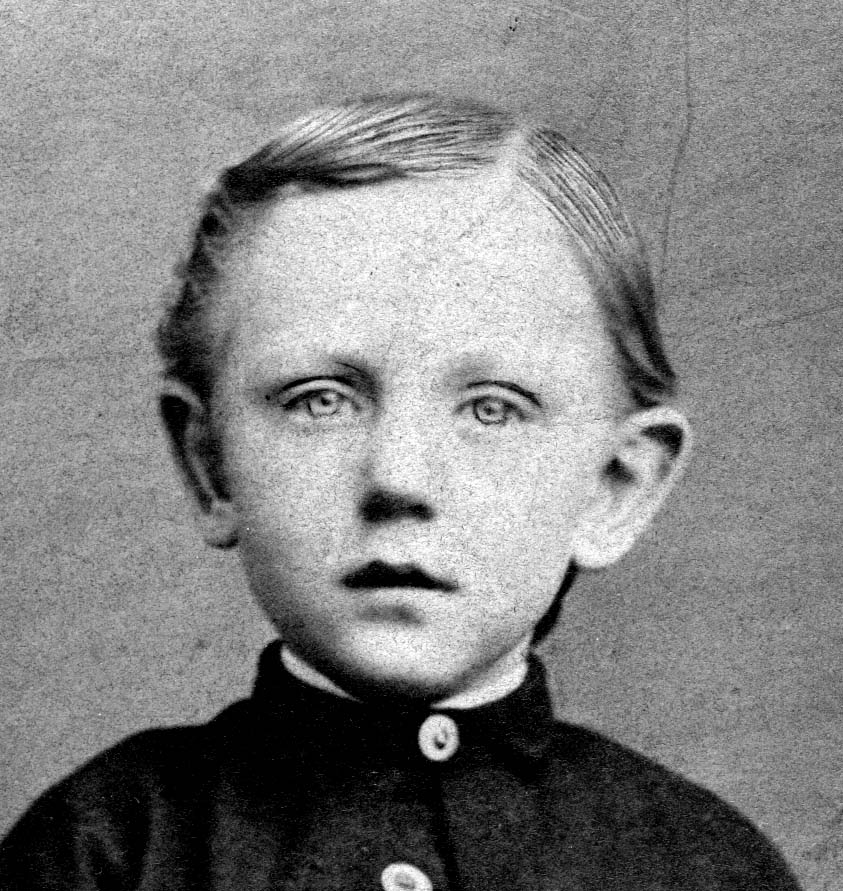 This photo was labeled Clarence Bolt on back,but the date of photo from both clothes style & image material says older ! Also the "ears" say George ( thather) , not Clarence ( Joe son).
This is either Joe Bolt or father George Bolt.
The photo is old enough to be George.
The "ears" will likely decide !
Note part on left!

---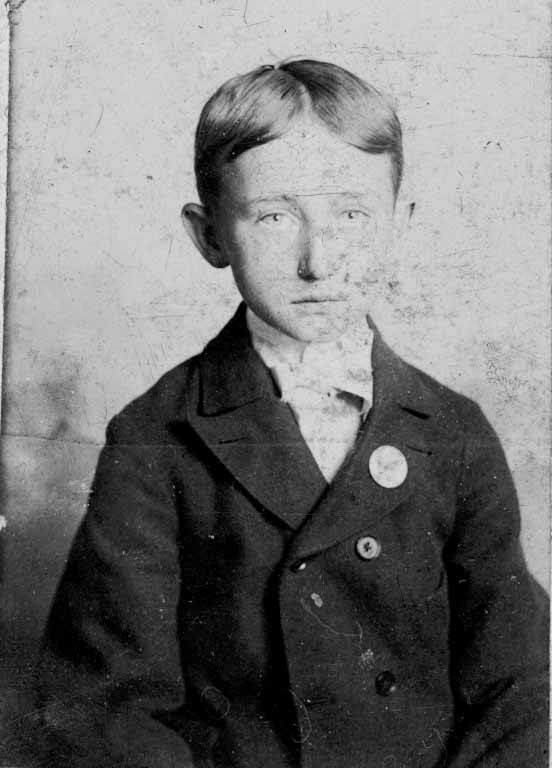 Joe Bolt as Kid--Notice Center part !